Teeth Whitening
cosmetic dentistry
Brighten your smile with professional whitening
One of the most noticeable attributes of an attractive smile is bright, white teeth, we are pleased to offer both in-office and take-home tooth whitening options. Teeth whitening is easy and gives you dramatic results.

Dr. Richard Lam provides his patients with the safest and most effective treatments rather than just the newest treatments. During your initial consultation, Dr. Richard Lam can assess your smile and determine which tooth whitening solution is best for you.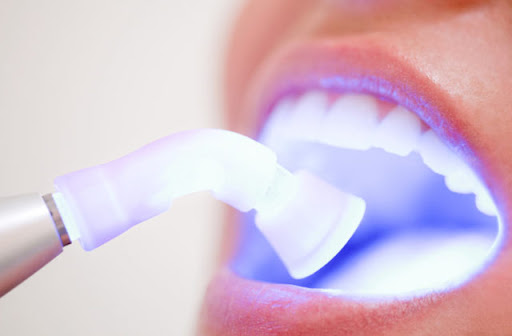 In the time it might take for your lunch break, you can have a beautiful white smile. Plan on being at our office for about an hour. The preparation of your teeth will take just a few minutes. The bleaching process takes about 15 minutes, but this is usually repeated several times for a total of 45 minutes. While you wait for the process to work, you can relax and use our headphones to watch TV or listen to music.
We usually recommend that patients have their teeth cleaned before undergoing the whitening procedure.

There is no pain associated with the whitening procedure, although patients with a strong gag reflex might find parts of it to be uncomfortable. Let us know ahead of time if you suspect this will be an issue for you.
Get a Whiter, More Beautiful Smile