six month Smiles® Clear Braces
cosmetic dentistry
A Straighter Smile In As Little As Six Months
You're an adult with a fast-paced life, and you're used to quick results. You may want to straighten your teeth, but you don't want to spend a year or more with a mouth full of metal braces. Six Month Smiles® uses clear braces to straighten your teeth, providing an effective and discreet way to give you the smile of your dreams – usually in just six months!

Refine Dentistry provides high quality Six Month Smiles® in Stafford, Texas to anyone looking for a safe and effective way to achieve straighter, better-looking teeth. If you believe you might be a good candidate for Six Month Smiles®, or would just like to know more, contact us today.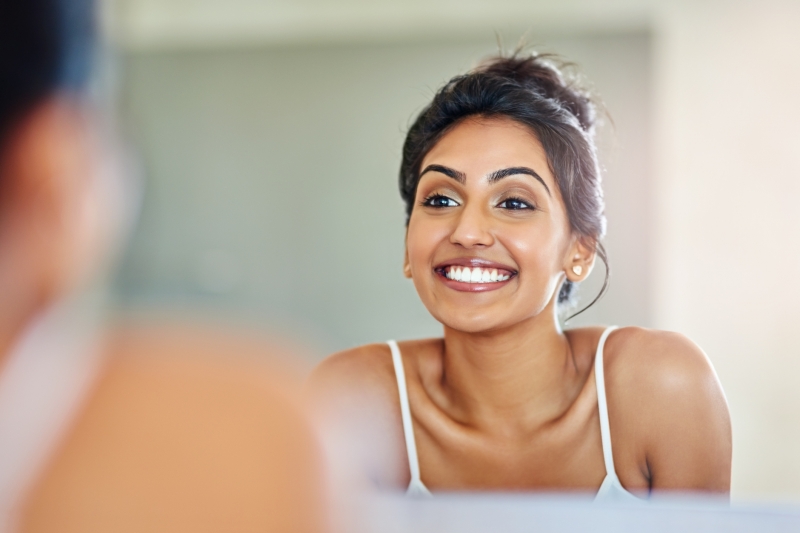 With a clearly proven record of success, braces are the obvious choice for many patients considering a teeth straightening program. As a Six Month Smiles® dentist, we incorporate the trusted orthodontic treatment of braces and put a modern twist on it. This method for straightening teeth can often be completed on a shorter time frame using clear braces, all with a more affordable price tag. Cost, time, and appearance are all considerations in this wonderful cosmetic braces system.
Improve your smile quickly and affordably with Six Month Smiles®. The orthodontic treatment is available for adults that are looking to correct crooked or spaced teeth. The treatments use low force and short treatment times, making the system comfortable, safe, and hygienic. It includes Six Month Smiles Lucid-Lock® clear brackets and wires that are tooth colors. The treatment also includes Six Month Smiles Patient Tray Kits™ that make appointments quick and comfortable. And, the entire teeth straightening system typically costs less than traditional metal braces, aligner therapy, or veneers.
find out if Six Month Smiles® will work for you