Porcelain Veneers
cosmetic dentistry
Porcelain Veneers For A Straight, Uniform Smile
If you are unhappy with the appearance of your smile due to unsightly or conspicuous cracks, chips, discoloration, or gaps between teeth, you can take action to correct these minor flaws. At the Stafford office of Refine Dentistry, we offer porcelain veneers to help our patients revitalize their smiles. These cosmetic dental prosthetics – wafer-thin, tooth-shaped shells made from porcelain – can be used to create beautiful, straight, vibrant smiles, and the placement procedure is minimally invasive so there is little to no risk associated with the treatment.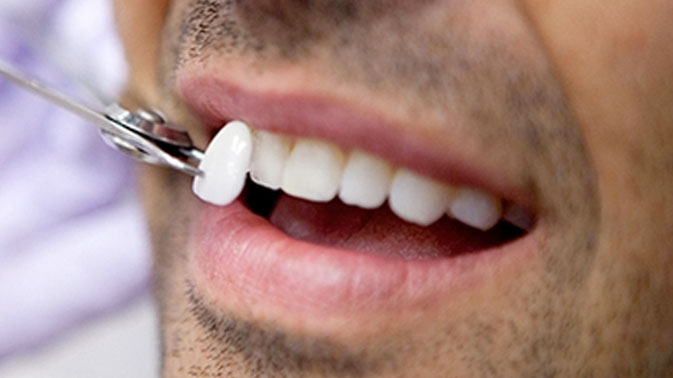 The placement of porcelain veneers is generally accomplished in four simple steps, typically over two separate dental appointments. The process entails the following: taking an Impression, placing temporary restorations, designing and fabricating the veneers, and finally placing the permanent veneers.
Quick and easy, the process for placing porcelain veneers requires minimal effort and sacrifice on the part of the patient. If need be, we can even offer sedation dentistry to help alleviate any anxiety the patient may be experiencing. If you are unhappy with your smile and looking to make a positive change in your life, there's little standing in your way!
Let's discuss if porcelain veneers are right for you