Digital X-rays
family dentistry
Using the most advanced dental technology possible is just as important as staying up-to-date on the latest treatment techniques. Refine Dentistry is dedicated to providing you with the safest and most convenient treatment options available in our Stafford, Texas dental office.

Digital X-rays provide several advanced imaging options designed to save time, provide clearer dental photos, and expose patients to less radiation than traditional X-ray technology.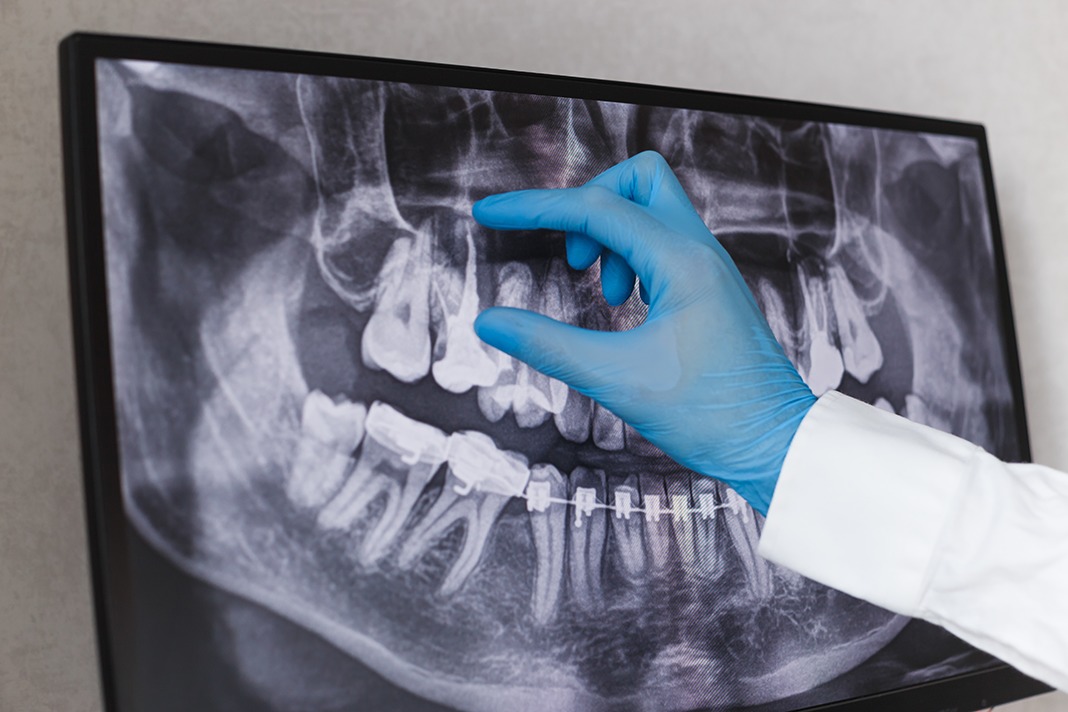 We are all exposed to natural radiation in our environment. Digital X-rays produce a significantly lower level of radiation compared to traditional dental x-rays. Not only are digital X-rays better for the health and safety of the patient, they are faster and more comfortable to take, which reduces your time in the dental office. Also, since the digital image is captured electronically, there is no need to develop the X-rays, thus eliminating the disposal of harmful waste and chemicals into the environment.
The need for dental X-rays depends on each patient's individual dental health needs. Your dentist and dental hygienist will recommend necessary X-rays based upon the review of your medical and dental history, a dental exam, signs and symptoms, your age, and risk of disease. A full mouth series of dental X-rays is recommended for new patients. A full series is usually good for three to five years. Bite-wing X-rays (X-rays of top and bottom teeth biting together) are taken at recall (check-up) visits and are recommended once or twice a year to detect new dental problems.
schedule your family's next visit