Bridge
cosmetic dentistry
give you the complete, beautiful smile
Dr. Richard Lam offers dental bridges at Refine Dentistry to give you the full, stunning smile you dream of. The bridge has the capability of restoring your smile, maintaining the shape of your face, preventing remaining teeth from shifting around, and restoring your ability to chew and speak. The bridge is usually anchored by two supporting teeth on both sides to hold the false teeth inside the gaps. The teeth can be made of gold, alloys, porcelain, or a combination of materials. If you do not have two natural teeth to anchor the bridge, your dentist can install an implant that will hold the bridge in place.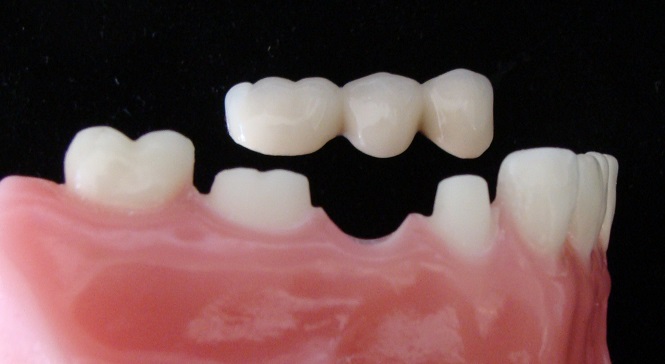 A minimum of two visits are required for placing a dental bridge. At the first visit, three important steps are completed. Firstly, the surrounding teeth are prepared to be fitted with a crown. This may including filing down the tooth so that the crown can fit over it. Secondly, an impression is taken of your teeth which will be sent to a laboratory to prepare the bridge and crown. Finally, our dentist fits your teeth with a temporary bridge to protect them while the bridge is prepared at the laboratory.
At the second visit, the temporary bridge is removed and the new bridge received from the laboratory is fitted and adjusted. Multiple visits may be necessary to check and adjust the fit.
Are you ready to fill your toothless smile with a dental bridge?